Aquaponics is an inventive system for growing food.
Aquaponics combines hydroponics with aquaculture, cultivating vegetables and fish in an ecological cycle.
But aquaponics is more than that: It is a stepping stone to the integration of energy and residual flows within modern agricultural clusters.
Aquaponics.bio is a portal for Aquaponics organisations.
Are you working with aquaponics? Contact us to have your free link on this page.

Consortium between European professionals.
Consultancy, development and support for professional systems.
Very big source of aquaponics knowledge, focused on backyard users.
Dutch website with google translation for EN, FR, SP,…
Webshop for Aquaponics backyard and semi-professional systems.
Partner bases model.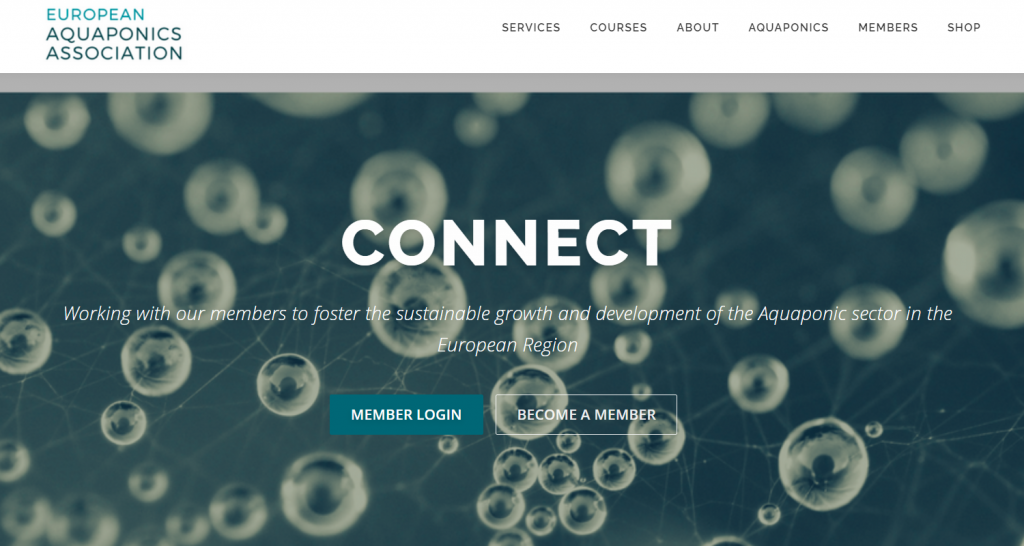 European membership based organisation.
Cooperation between several European professionals, organisations, education.

Contact us